This is an attempt to compile a list of our first and last albums released on different music formats.
By Moneer Cherie

The first known Assyrian record in the world was released in 1917 it was a Shellac 78rpm record, released in USA by Joseph and Anna Yonan.
Shellac : Is the materials discs are made from, and "78rpm" is the Speed which such discs are played back on turntables.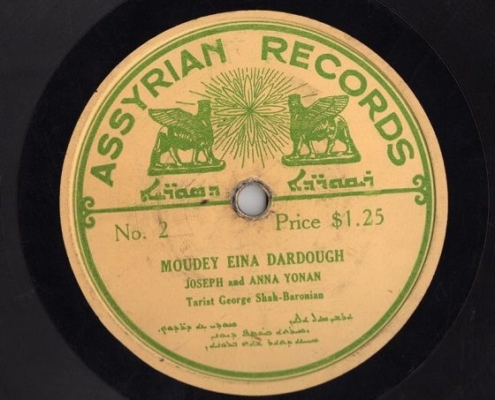 First Assyrian Reel-to-Reel album was recorded by the singers: Yusef Shamun & Evlin Dawud around the year 1958 (Home recordings) in West Assyrian dialect.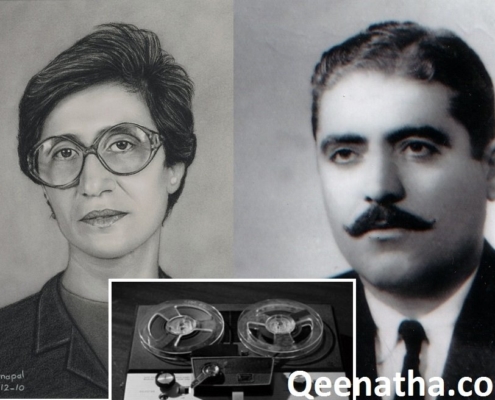 The first single 45″ vinyls were released as early as 1958, I found at least three examples with the same dates, those are by Wardiya Kako, Roosevelt Shawil and Sargon Norman. (The one on the left is by Wardiya and on the right is by Roosevelt Shawil, it was pressed in Germany and released in Iraq)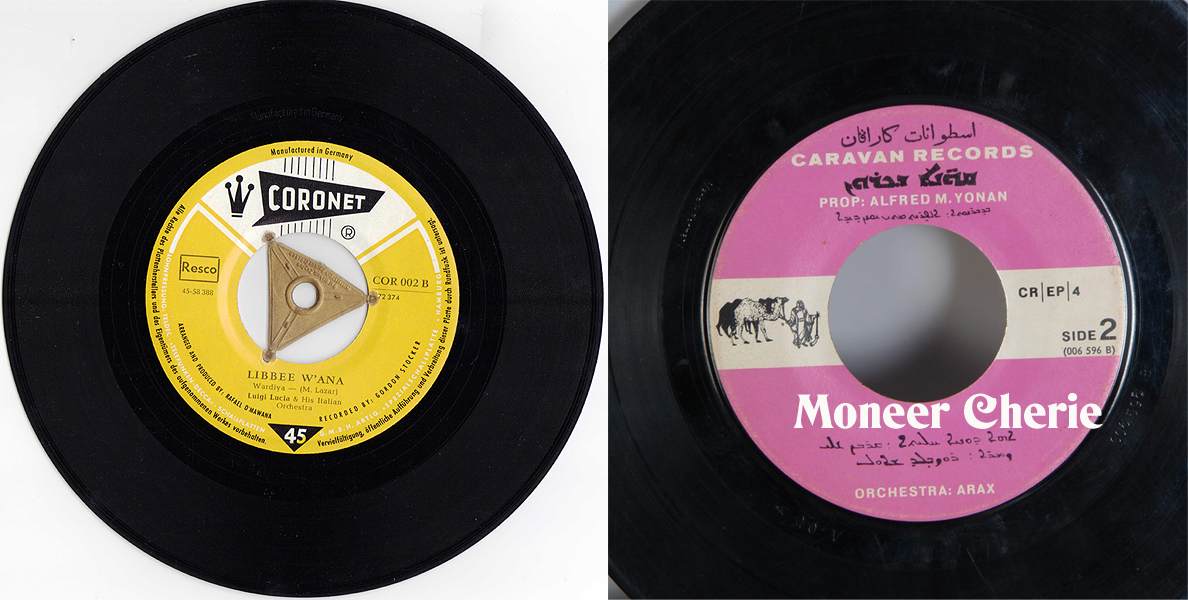 The first EP (Extended Player) vinyl record was released in 1960s by Madam Lili Oraham Taimoorazi (photo below).

The first Assyrian Solo Vinyl LP was released in 1975 by Ashur Bet Sargis. privately Pressed in USA
LP: stands for "Long Playing", it was the first time they could include more songs/length of time on one record, longer than EP.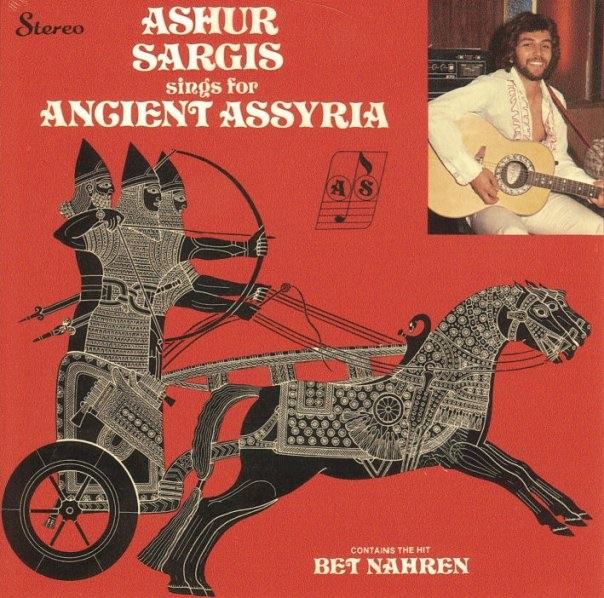 This is the first Assyrian group LP album, released in 1962 recorded in Iran and released in USA, among the musicians playing on this record was the famed late Sooren Alexander, this group was organized and arranged by the late Madam Lili Oraham Taimoorazi  (track: Mamyana [Pare Bidashtu & Daud Mikail]
http://www.qeenatha.com/albums/LiliOrahamTaimoorazi/AssyrianFolkDances/380/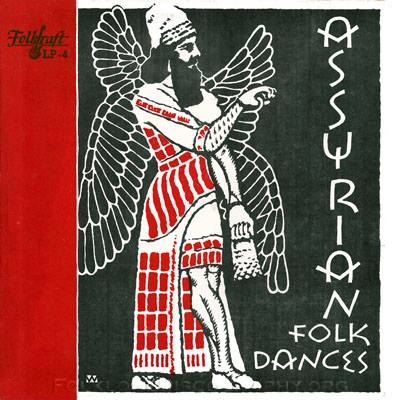 (8-track Tape): "commonly known as the eight-track cartridge" was popular from the mid-1960s to the late 1970s when the Compact Cassette format took over. A number of Assyrian 8-track tapes were released mainly in United States and only very few examples have survived for around 10 different singers. Many were bootleg from LP records, only few were originally released as 8-track Tapes such as that of late Albert Ruel in 1975. (Song: Sargon Gabriel & Linda George; Deer Hunter, Lyrics & Music by George Shenko).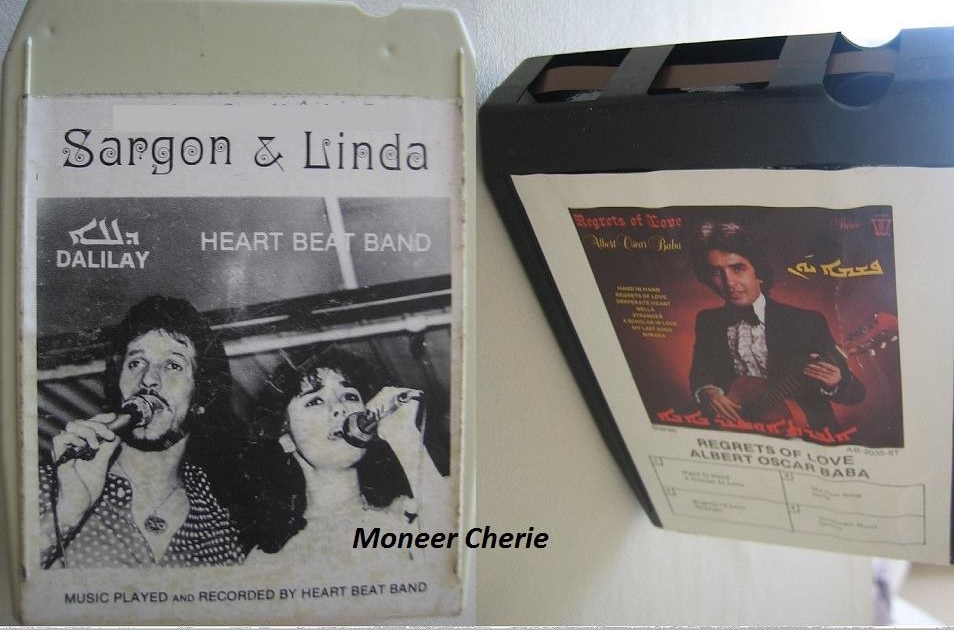 While it is difficult to determine which was the last produced Assyrian Cassette, I decided that this could come close as being the last one! However that could change if I find more details on other Tapes. Released by Latif Pola in 2008 produced in Iraq. (Song: Slutha d Khubba Mthumaya)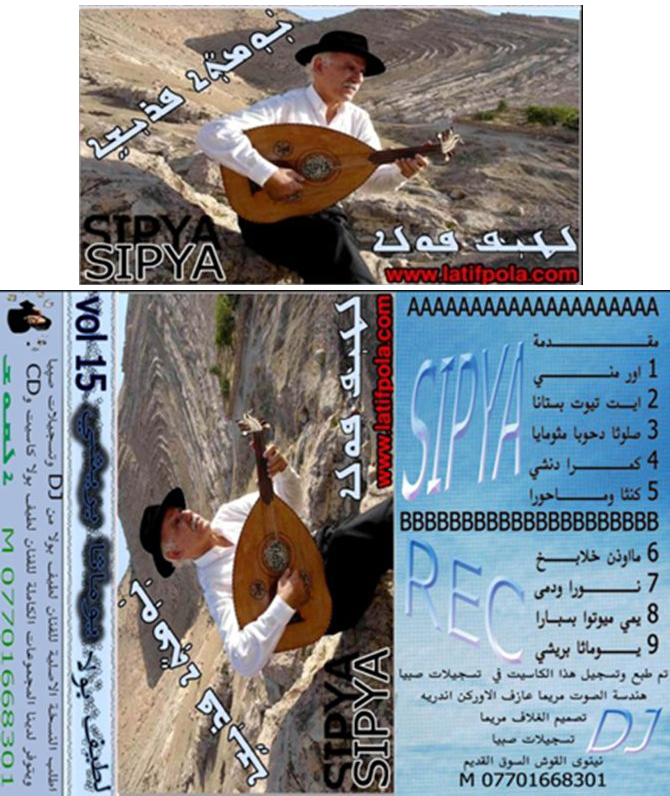 The first Assyrian CD was released in 1993 by Walter Aziz and it could even be the first CD released by an Iraqi singer in general. (Song: Rikda Dkhouyada, Lyrics: Gewargis Yoseph, Music: Walter Aziz).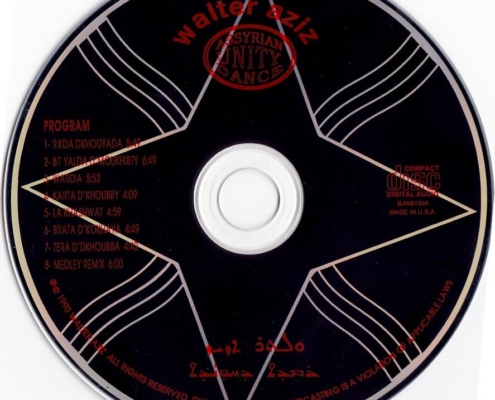 Moneer Cherie
www.Qeenatha.com
https://www.qeenatha.com/blog/wp-content/uploads/2019/05/Roosevelt.jpg
600
1188
Moneer Cherie
https://qeenatha.com/blog/wp-content/uploads/2016/03/qeenatha_logo-150x150.png
Moneer Cherie
2019-05-05 06:34:42
2019-05-08 10:25:26
First Assyrian albums, on different formats.